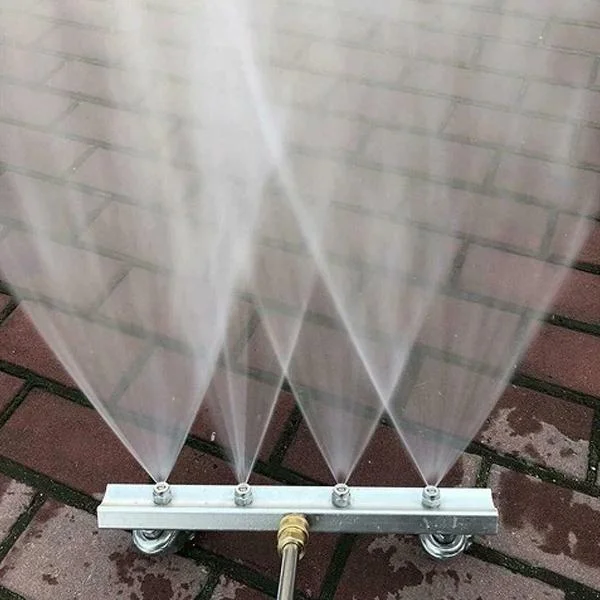 An indispensable tool for easy body cleaning!

Few car owners pay attention to the car's chassis system, because this is the part you can't really show off to others.
However, this does not mean that you should no longer take care of the landing gear.
The bottom of the car must be cleaned from time to time!
Why is it important to clean the car chassis?
The landing gear of the vehicle is the platform on which all other components of the vehicle are placed.
Cleaning the landing gear has the following benefits:
Avoid drainage problems
Prevent rust
Protect your car from overheating
Wash away the corrosive road salt
Enhance the durability and function of landing gear parts
save money
Make your vehicle safer to use
specification
Material: stainless steel, aluminum alloy
Working temperature: 10-60°
Connector: ¼ inch
Maximum working pressure: 30Mpa / 4000PSI
The package of each variant contains:
A. Chassis cleaner (nozzle up + 2 extension rods) 🔥1
x spray nozzle upward
2 x extension rod
B. Road cleaner (nozzle down + 2 plus
Long rod) 1 x nozzle down
2 x plus Long rod ❗ Note: PSI machine is not included.

The general rule of thumb is to wash the car every two weeks or so.
With this chassis cleaner, you can easily clean the car in your own comfortable lane and save money.
Make sure you set aside some time for a regular car wash!
With this chassis cleaner, every corner and crevice on your car will instantly become spotless.