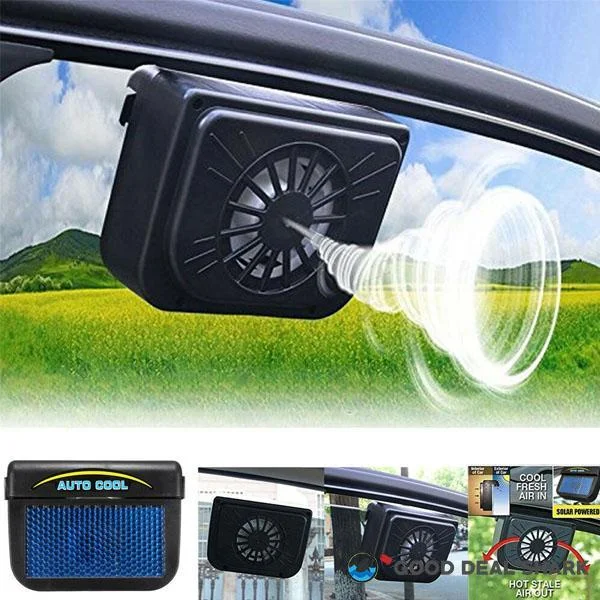 What if you're just leaving your car parked for a couple of hours . and going to shop or work? Your seats could get soHot!
You have to wait for everything to cool down before getting on the road........
Feeling hot even when you're still inside your car?Remove the stagnant heatwith thisSolar-Powered Car Cooling Fan!This product will keep your car interior cool and protect you from the heat! But not only that... this fan will alsodefog your car during rainy days!
SOLAR POWERED/ENERGY-SAVING- Simply works under the sunlight.No more need for electricity. No battery or fuel needed!This will help you save power since you will no longer need to charge it!
COOLS YOUR CAR'S INTERIOR- Automatically reduce vehicle temperature up to 98% and

allow fresh air

. Its auto fan blows hot air out of your parked car.Feel cool even when you enter your car during hot days!You will no longer feel

stuffy

and hot during long rides!
SAFE FOR YOUR HEALTH- Air convection provided by the solar-powered fan will make your car ride a

non-toxic and harmless one

. Provides good ventilation inside your car.

Protect yourself from the sweltering heat and be safe from the dangers of heat stroke or even cancer with thisSolar-Powered Car Cooling Fan!!So get yours now and enjoy a cool and fresh drive everyday!
OurSolar Powered CarAuto Faneasily holds on to the top of your rolled-up window andkeeps your car cool while you're away.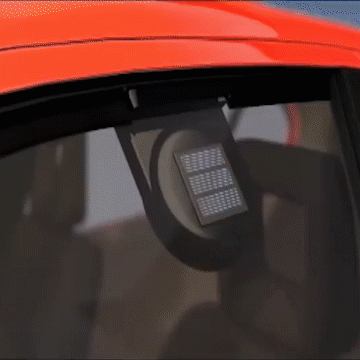 You can shop or workworry-free . knowing your car and any valuables you have inside areCool.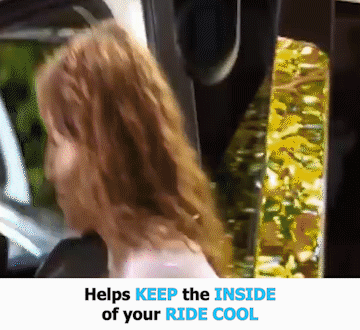 FEATURES
SOLAR-POWERED
With Monocrystalline silicon solar panel . no batteries needed.
AUTO COOL SYSTEM
This auto cooler fan uses sunlight by the solar panel to run the fan.
MULTIFUNCTION
Cooling . Ventilation to keep interior air clean . Detoxifying . Lengthen Lifespan of the inner electrical components of cars . Energy saving.
UNIVERSAL FIT
Mini size fits for any car window.
SPECIFICATIONS
Size:

148 x 58 x 110mm

Material:ABS
Color:Black
PACKAGE INCLUDES
1x Auto Fan

1x Instruction Manual