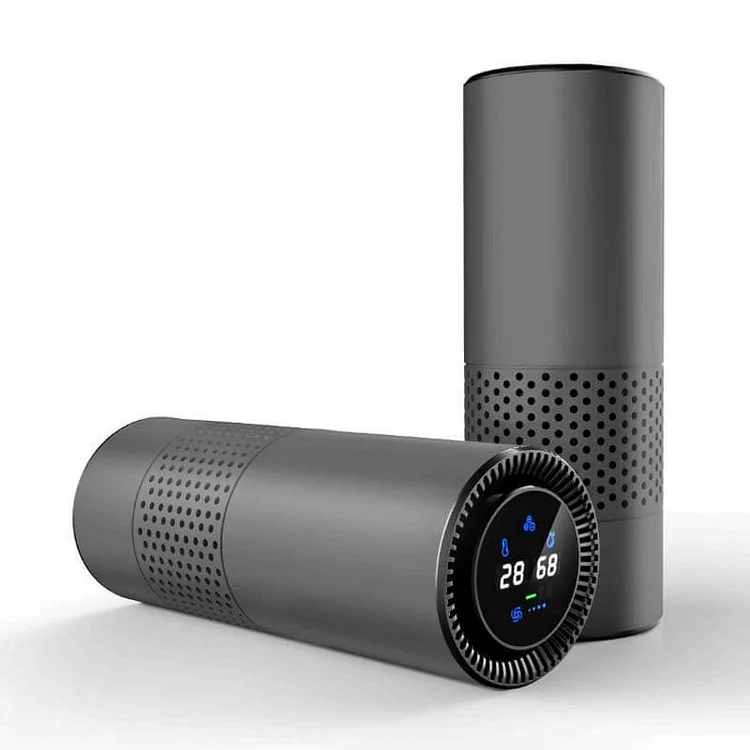 When you want a clean breathing experience in your car you need this incredible product!
3 IN 1 AIR PURIFIER FOR HOME True HEPA air filter reduces up to 99.97percentage of harmful germs, dust, pollen, pet dander, mold spores, and other allergens as small as .3 microns from the air
Negative Ion Generators: Ozone-free.Allows sterilizing and clean air continuously, efficiently remove and isolate dust and common household allergens from the air.
WHISPER-QUIET OPERATION: The sound is just the most beautiful even hushed noise. It's almost non-existent on low and perfect white noise maker on high.
GESTURE SENSING, DIGITAL DISPLAY and Aluminium Alloy Body:infrared sensor by hand gesture for powering on/off and setting 2 speed (Low and High).
PORTABLE AND COMPACT: Perfect fit in car cupholder, refreshing "New car" smell and other irritant odors, every 10 minutes would filter all the air in the car. The compact size makes it perfect for any small area such as Desktop, Kitchens, Pet Room, and Bedroom.
Package Included:1 x Air Purifier with Filter; 1 x USB Cable; 1 x User Manua​