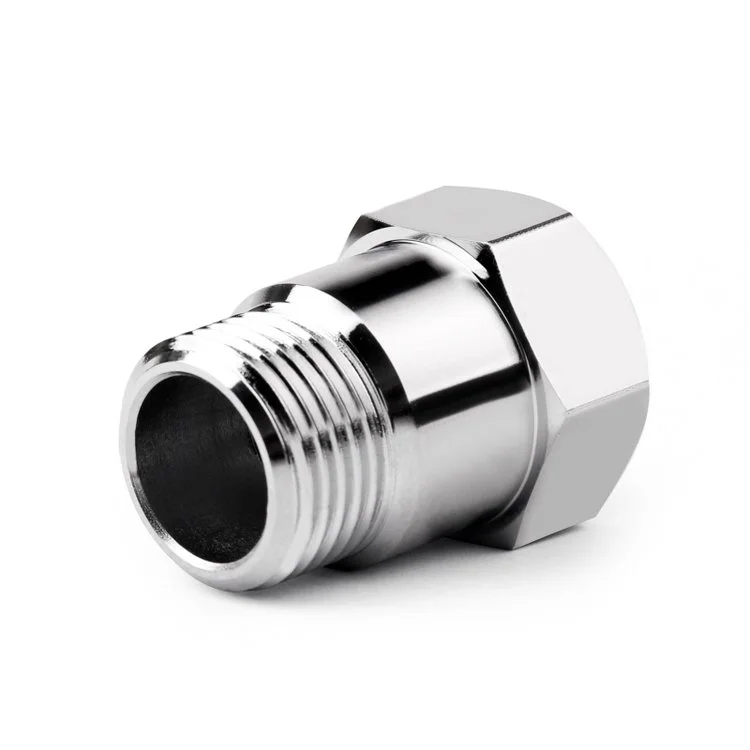 When should you replace your oxygen sensor?
If your car is experiencing the following conditions, either as a daily driver or in response to a vehicle inspection program, you need to replace your oxygen sensor to ensure that your car oxygen sensor is in optimal condition.
Failed emissions test (high CO and/or HC typically).
Damaged catalytic converter (caused by an over-rich fuel mixture).
Poor fuel mileage (caused by an over-rich fuel mixture) Engine runs rough.
Sluggish performance.
The "check engine" light comes on while driving.
SPEC
Thread: M18 X 1.5
Length: 32mm
Material: 304 stainless steel
PACKAGE INCLUDING
4Pcs Oxygen Sensor Spacer.
PRODUCT FEATURES
These are needed when using an HHO System or a test pipe. They are also used to lean out your vehicle for better gas mileage.
They are very easy to install by unscrewing your O2 Sensor from your exhaust then screwing your sensor into the extender, and then screwing the two pieces back into your exhaust, that's all!
The extender has a 7/8 hex head which is the same size as most O2 sensors and it makes them easier to install not like the straight-sided extenders.
Fits all standard size sensors with a 1/2 Inch diameter tip. The size of the extenders is M18 X 1.50.
Most modern vehicles are fitted with M18x1.5mm threaded oxygen sensors. This spacer kit features M18x1.5mm threads allowing you to screw your oxygen sensor into the spacer and then the spacer into your exhaust.
Straight bolt-on, no modification needed. Very easy to install.
Durable corrosion-resistant plating.
NOTE
Please allow a 0.1-0.5cm difference due to manual measurement.
Please check carefully to make sure whether the item matches your vehicle or not.
The color of the actual items may be slightly different from the listing images due to different computer screens, thanks for your understanding.