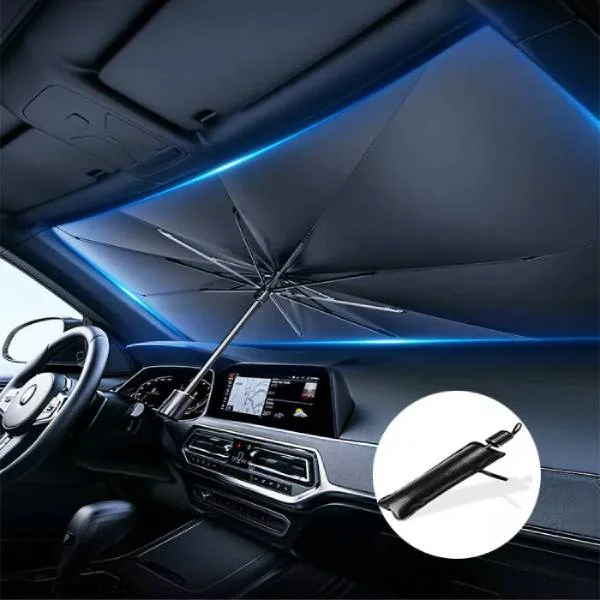 No more hot seats, no more hot steering wheels, and no more complaints! Make your next car trip easier and more comfortable. Your family, pets, and friends will thank you!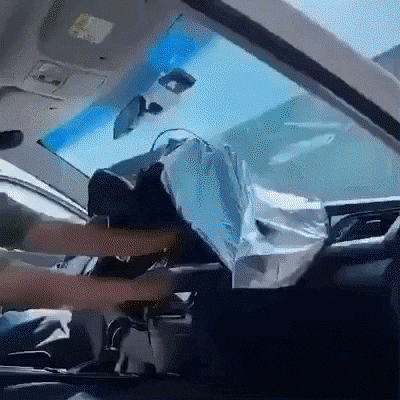 ODOR-FREE MATERIAL
Under high-temperature exposure, it does not emit a foul odor. Interior Sunshade Umbrella is made from high-quality and safe materials.
REFLECTS SUNLIGHT EFFECTIVELY
Interior Sunshade Umbrella cools your vehicle through its outward aluminum lining with titanium silver, giving it an excellent heat dissipation and reflection effect.
Thermal insulation + Sun protection:
The high-quality aluminum lining used in Interior Sunshade Umbrella can block a lot of heat and reflect sunlight, effectively reducing the temperature inside the car and preventing damage and aging to your interior and upholstery.
Multi-purpose
The automotive sun umbrella for windshield protector blocks the sun and rain outdoors, Interior Sunshade Umbrella is the multifunctional car parasol you deserve!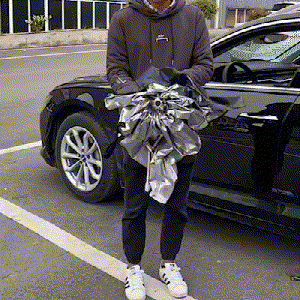 Easy to fold & Easy to store:
Interior Sunshade Umbrella saves time. Convenient, ready to use, and with non-destructive installation, it requires little storage space after folding (with a carrying case), and can fit easily in a door side pocket or in the central storage box for easy storage. Interior Sunshade Umbrella is the perfect accessory for sun-shading your car!
Environmentally friendly material & No damage to car trim:
Interior Sunshade Umbrella is heat and heat resistant, preventing damage from direct sunlight. it emits no odor or harmful gases under the conditions of sunlight and high temperatures, ensuring fresh air in the car and green travel. This unique design of wrapped umbrella beads does not damage the interior or paint of your car. It is also simple to install and use.