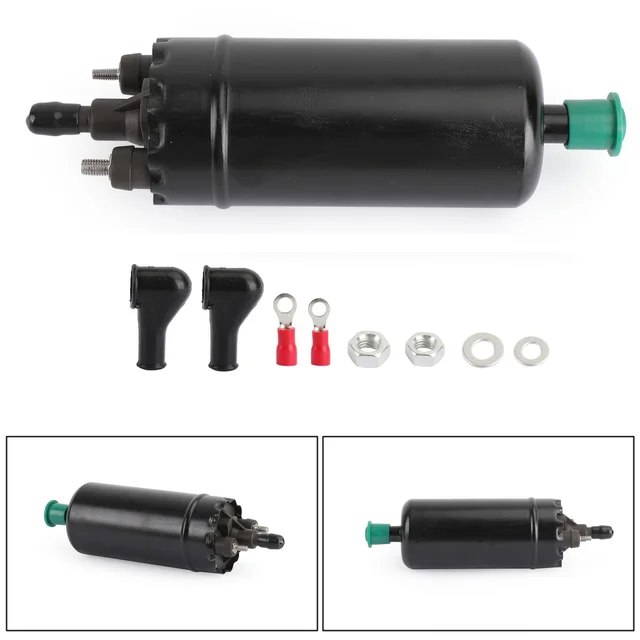 High Pressure Fuel Pump
Description:
In Line High Pressure Fuel Injection Pump
Universal external in line fuel pump. Does not need to be mounted inside the tank.
Replaces Bosch 0580464070 and others but is not made by Bosch.
Great for use with MegaSquirt and other aftermarket systems.
Use this pump for turbo/non turbo gas fuel injection systems up to 250bhp.
Comes with terminals and dust covers
Specifications:
Fuel Pump Type:High Pressure Pump
Inlet - " (12mm) push on
Outlet " (8mm) push on
Flow rate - 135ltr/hr @ 3bar (35 gal/hr @ 45 psi)
Max pressure - 8.5bar (125 psi)
Manufacturer Part Number: 0580453911 0580463017 0580464023
0580463010 0580464008 0580464032
0580463011 0580464013 0580464033
0580463012 0580464014 0580464038
0580463013 0580464015 0580464048
0580463014 0580464016 0580464050
0580463015 0580464019 0580464051
0580463016 0580464020 0580464055
0580464056 0580464070 0580810046
Package List:
1 Set Fuel Pump (Same as picture show)