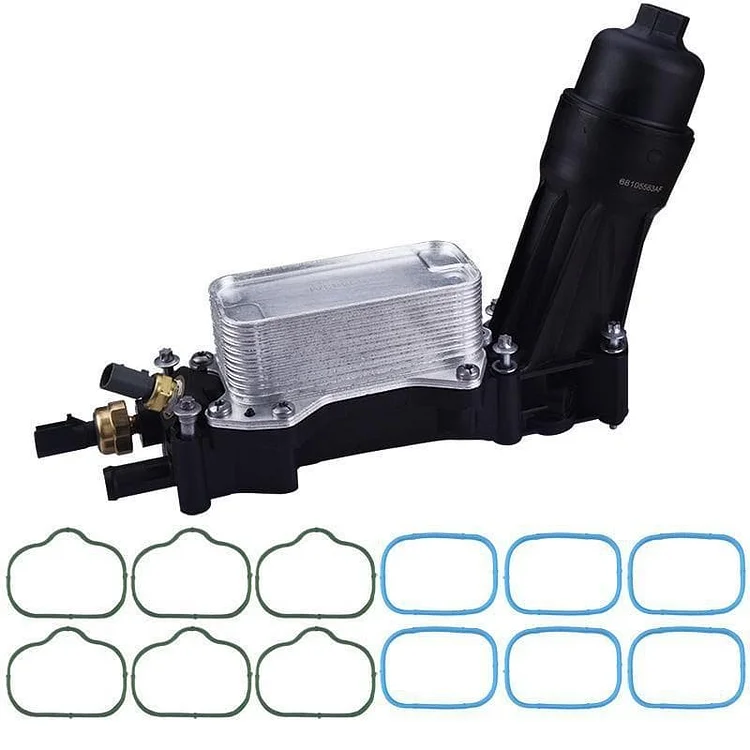 As a component that protects and encases the oil filter, oil filter housing is the most common source of oil leaks.
When filling oil, most people tend to over-tighten the cap, that's the main reason for oil filter housing damage.
If you have a failed oil filter housing, you might consider replacing your old one with ours.
Please be assured that the quality of our products has been tested and we will never provide inferior products. Due to improper installation, some buyers may consider the product to have quality problems or incompatibilities. It is recommended to search relevant videos before installation. Most people have already shared their successful experiences, which will also help with your installation!
*We're upgrading the package box, so you may receive the item with upgraded box or normal box at random.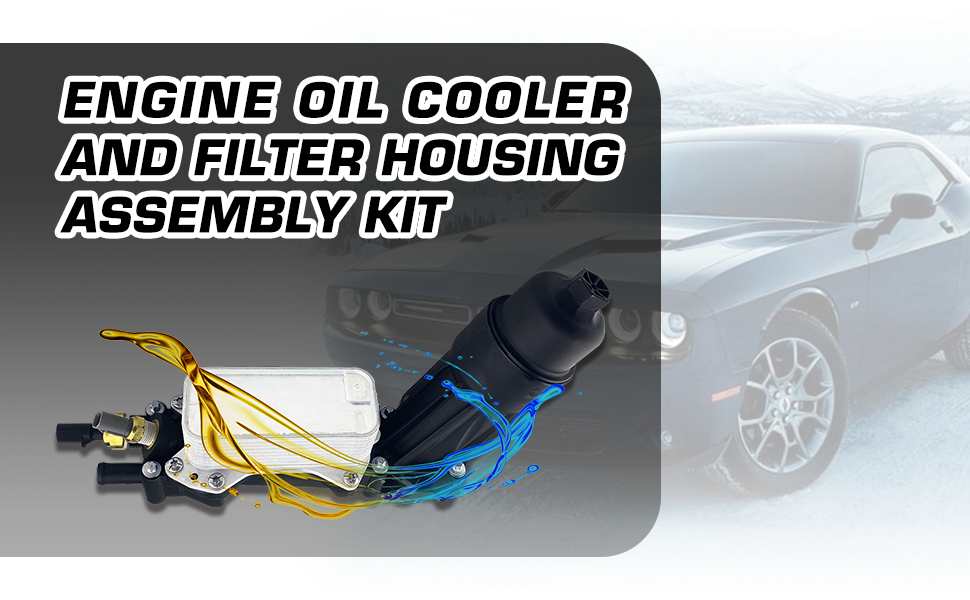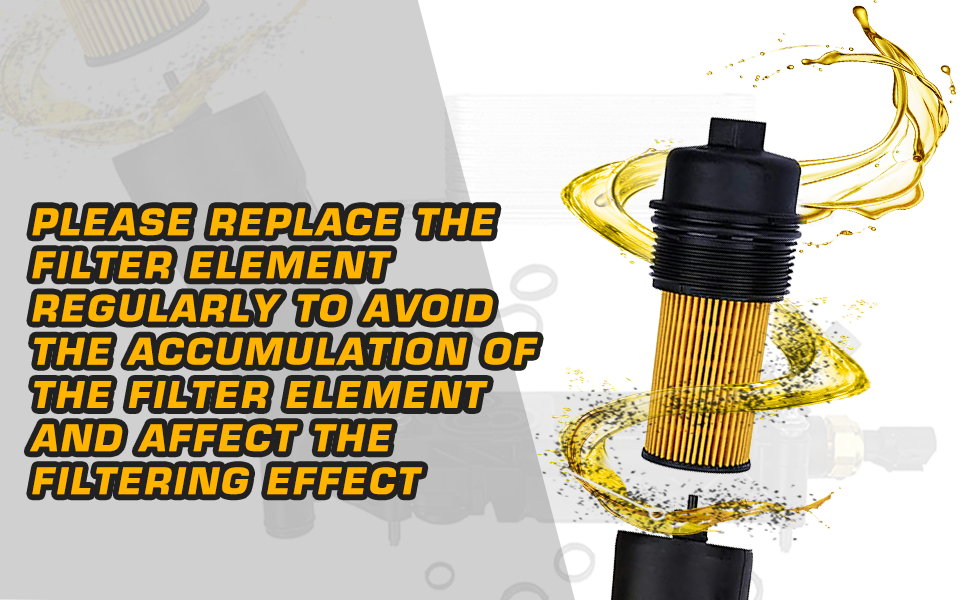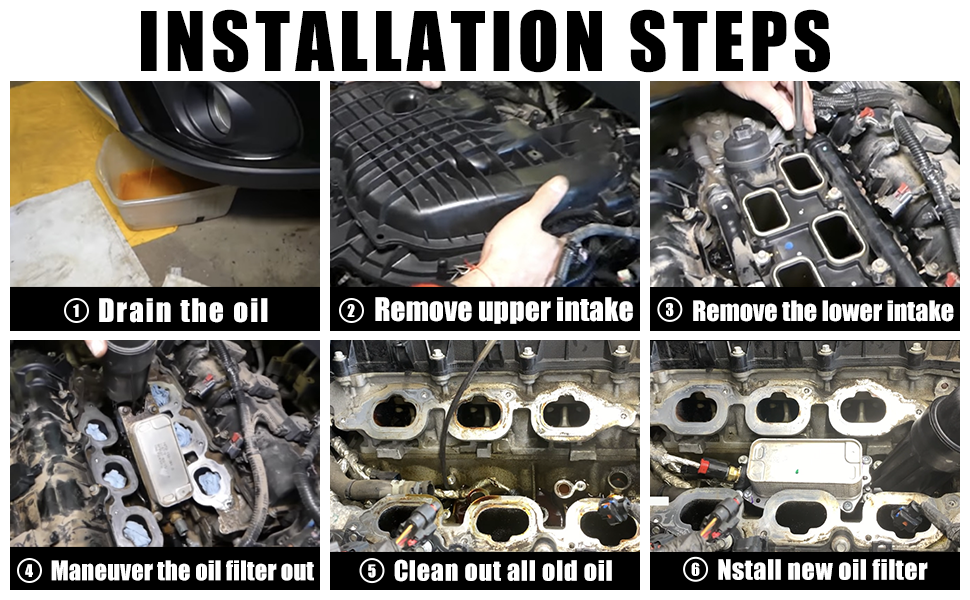 Details and Specifications:
OEM Part Number: 68105583AF 68105583AA 68105583AB 68105583AC 68105583AD 68105583A
Weight: 2000g
Color: Silver
Type: Oil cooler filter adapter
Feature:
Direct OE Replacement
High-quality oil filter media
meet professional specification fluid temperature sensor and oil pressure sensor
Aluminum 16-plate oil cooler(9 plate thick +7 plate thin)
Fluorocarbon and HNBR sealing rings for oil and temperature resistance
High-density virgin plastic
500 hours of temperature cycling tests from -40 °C to 140 °C
Durability tested for pressure (120 psi) and vibration
(Includes A Complete Set Of Gasket Seals(lower Intake/Plenum Gasket+ Upper Intake/Plenum Gasket))
Fitment:
2014-2017 Chrysler 200
2014-2017 Chrysler 300
2014-2016 Chrysler Town & Country
2014 Dodge Avenger
2014-2017 Dodge Challenger
2014-2017 Dodge Charger
2014-2015 Dodge Durango
2014-2016 Dodge Grand Caravan
2014-2017 Dodge Journey2014-2016 Jeep Cherokee 3.2L
2014-2015 Jeep Grand Cherokee
2014-2017 Jeep Wrangler
2014-2017 Ram 1500
2014-2015 Ram C/V
2014-2016 Ram Promaster 1500
2014-2016 Ram Promaster 2500
2014-2016 Ram Promaster 3500
Package Including:
1 × Oil Filter Adapter Housing Assembly
6 × lower intake plenum gasket
6 × upper intake plenum gasket
Note:
Please check the part number before purchase.