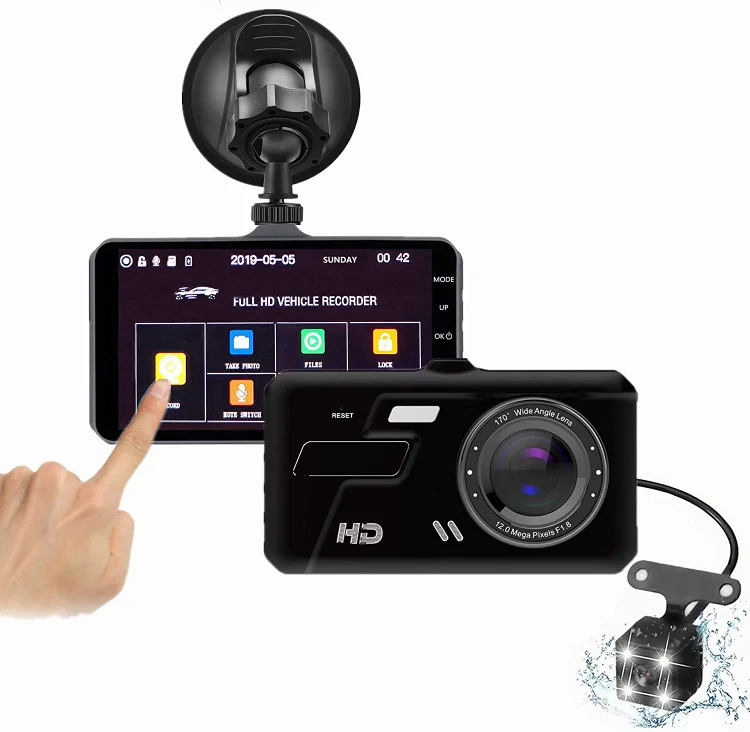 Don't drive without a dash cam. It's the only way to protect yourself from insurance fraud, and false accusations of accidents or traffic violations.
Only by using a dash camera will you be able to prove your innocence if an accident happens. Dash cameras have become mandatory in many countries around the globe, but are still not widely used in North America yet.
This Dual Dash Camera is the perfect solution for drivers who are looking to record their daily commute. It's equipped with a 170° super wide angle lens that captures everything in front of your car, so you can see exactly what happened leading up to an accident.
When it comes to parking, there are plenty of scary situations. A spaceer getting really close in their own space, a truck driver ambling over your car when they dump trash-- the list goes on. Don't let unsafe parking ruin your life with this Dual Dash Camera!
With loop recording, it automatically overwrites old footage when the memory card gets full so there's never any risk of losing important video evidence.
With a built-in G-sensor, the camera will automatically lock the current video when it senses a shake or collision. The video won't be overwritten by loop recording and saved at a separate event folder. This prevents any overwriting and thereby protects your video evidence.
Included rear backup camera offers an easy to install solution that will display what is behind the car in real-time. The camera has night vision so it can be used at any time of day or night.

*The MICRO SD card is not included in the package. Please add one to your order separately. You should see some options popping up once you click Add to Cart.*
Product Size: 4.4" x 2.3"
Package Size: 8.26" x 4.72" x 3.14"
Weight: 1.10 Lbs