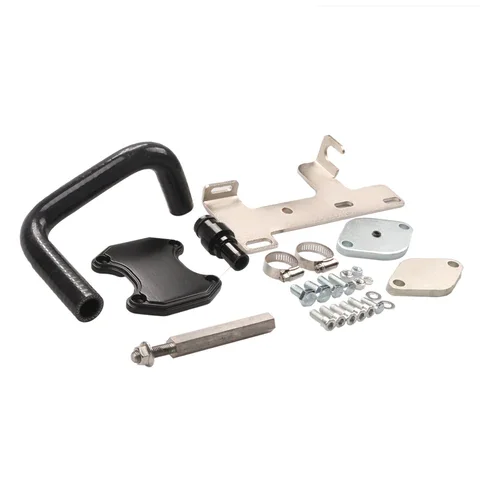 Fitment
6.7L 408CID OHV L6 CUMMINS DIESEL TURBO
2010 Dodge Ram 3500 6.7L 408CU In. OHV L6 Cummins Diesel Turbo
2011-2014 Ram 2500 6.7L 408CU In. OHV L6 Cummins Diesel Turbo
2011-2014 Ram 3500 6.7L 408CU In. OHV L6 Cummins Diesel Turbo
Purchase Includes
1x EGR Valve Cooler Delete Kit
1x Throttle Valve Delete Body
1x Gasket
4x Flange Bolts
Any other accessories shown in the photos
Description
This kit is intended for off-road use.
Eliminates sbuild-upd up and clogged EGR Valves.
Coolant temperatures run cooler because they are not running thru EGR Cooler.
Hot exhaust gasses are not being re-routed back into the motor.
Completely replaces EGR Valve & EGR Cooler, No other parts required for installation.