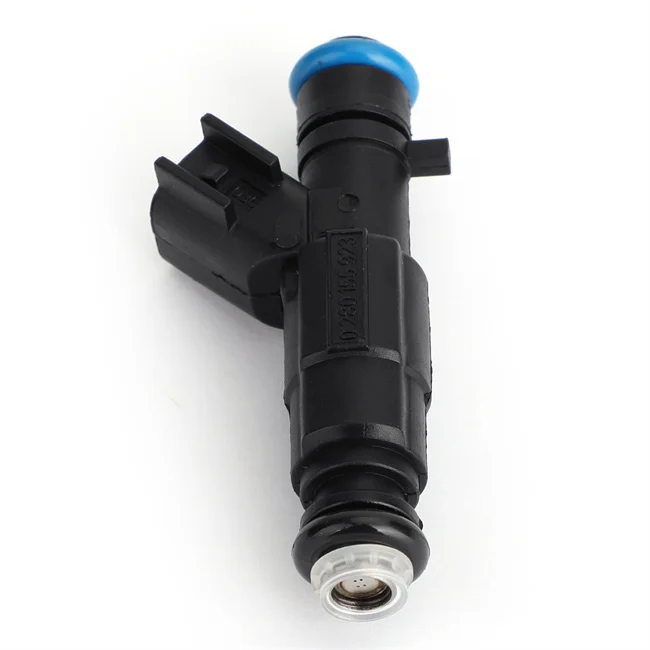 Feature:
1.These High Impedance fuel injectors have been 100% tested.
2.Exactly match the internal coil resistance and fuel flow rate of OEM fuel injectors.
3.The individual flow characteristics and fuel atomization of above fuel injectors are almost same to or superior to the OEM.
4.It will help accelerate response time, save gasoline and improve MPG.
5.100% brand new

Specifications:
Condition: Brand New
Warranty: 3 Years
Manufacturer Part Number: M02784X6 0280155784 0280155923
0280155974 0280155287 0280155288 0280155669
1771407 81212128 FI11333 FJ454 RL854181
Note: Please check the Manufacturer Part Number before ordering.


Technical Data:
Flow Rate CC per Min: 250CC/ Min @ 43.5 PSI
Flow matched 2%
Resistance: 12 ohms high impedance
Voltage: 8-15 Volts, 13.5V Nominal
Amperage: 1.0 Amps
Pressure: Min 30PSIG/ Max 100PSIG
Length: 3" (74mm)
O-Ring Diameter: 14.5mm

Fitment:
ALL 1999 to 2004 Cherokee, Grand Cherokee, and Wrangler with 4.0 L, Six Cylinder Motor

Package included:
1PCS/ 6PCS * Fuel Injectors (As you choose)